Parallel surveys conducted over the past weeks show that, while the COVID-19 pandemic has disrupted business continuity in the pharmaceutical, biotechnology, and academic life science sectors, outsourced R&D service providers remain operational. Many of these providers are advancing research into COVID-19 vaccines and therapeutics.
Survey 1: Research is Disrupted at Pharmaceutical, Biotechnology, and Academic Labs
When the COVID-19 crisis was declared a pandemic, physical distancing guidelines forced R&D organizations around the globe to pause their operations. In order to prioritize drug manufacturing, clinical research, and key IND-enabling studies, many pharma and biotech companies halted in-house preclinical R&D.
The results of a weekly survey by BioInformatics show that, over the past weeks, about 80% of labs in pharma and biotech companies have been fully or partially closed. Academic research labs have been even more severely affected by the pandemic, as they have not received "essential-business" exemptions from closure. Over 90% of these labs have remained closed since the start of physical distancing measures.
Survey 2: Preclinical CROs Remain Operational and are Supporting COVID-19 Research
A parallel survey showed that preclinical R&D service organizations, mainly contract research organizations (CROs), have been more successful in continuing their operations while also maintaining physical distancing.
Initial survey results were published in Biocentury ("CROs might be the engine that keeps preclinical research moving during COVID-19"), and data from the subsequent weeks are summarized in Figures 1 and 2. Over 60% of preclinical CROs consistently reported being fully operational (Figure 1).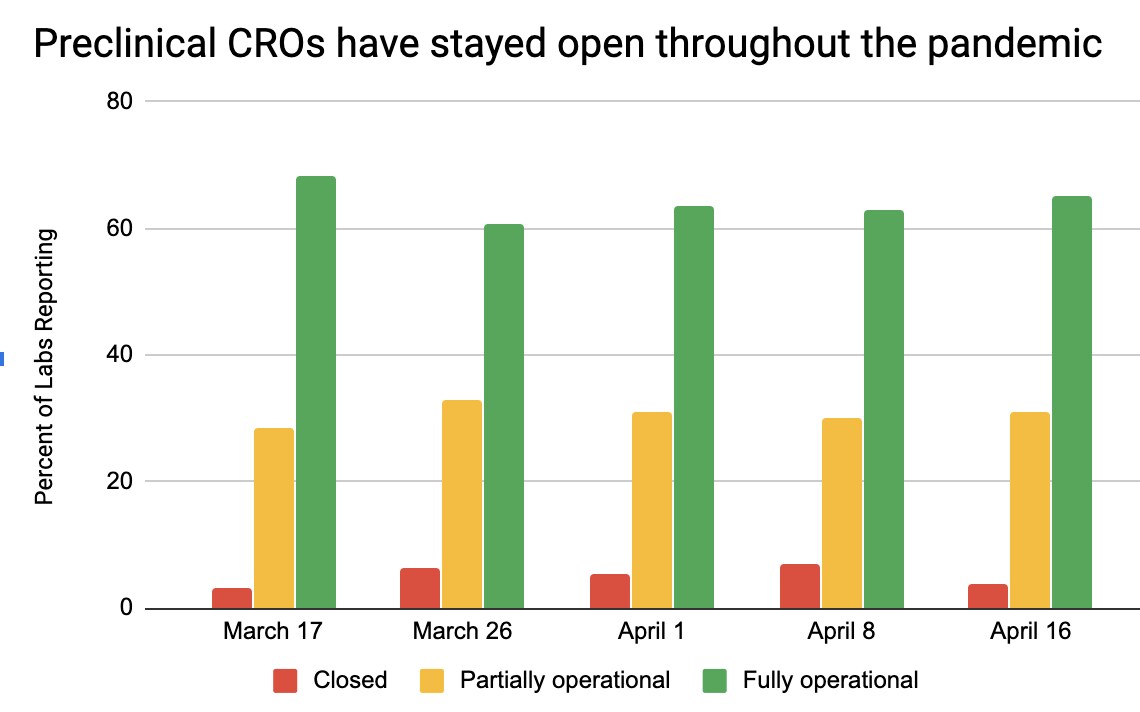 Figure 1. Business continuity of global R&D service providers as surveyed by Science Exchange each week. Average n=250 companies.
The companies that remain open are providing important services, both to researchers who cannot work at the bench themselves, as well as R&D teams pursuing COVID-19 vaccines and therapeutics. Over the five weeks of reported survey data, an increasing percentage of preclinical CROs report that they are working on COVID-19-related projects (Figure 2).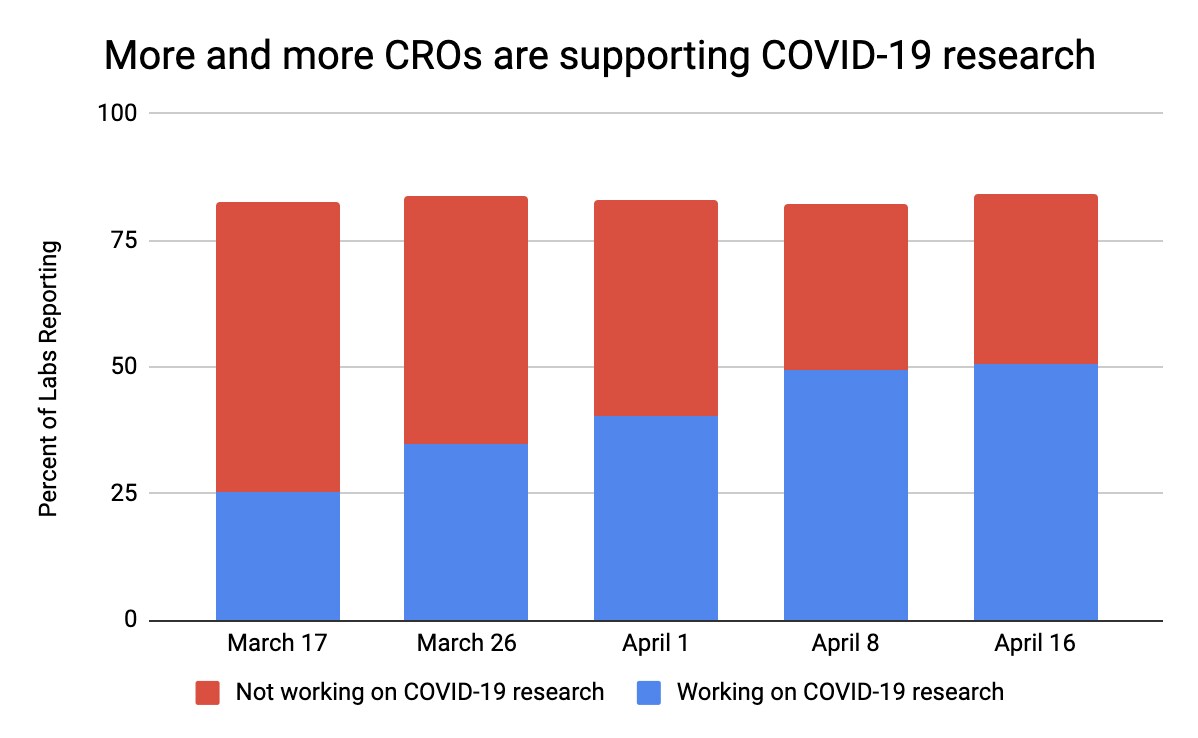 Figure 2. Percent of outsourced R&D service providers supporting COVID-19 research projects as surveyed by Science Exchange. [Note: percentages total less than 100 because not all respondents answered this question.] Average n=205 companies]
Preclinical CROs are continuing to advance drug discovery and development by providing academic labs, pharmaceutical companies, and biotechs with a full spectrum of services, ranging from antibody design and development to manufacturing and clinical testing.
Furthermore, over 100 service providers told Science Exchange that they now offer COVID-19-specific reagents, models, assays, discounts, and fast-track priority for researchers in need [view list].
The next phase of the pandemic and beyond
The pandemic is just reaching its peak in many communities, still growing in others, and until labs can reopen safely, the life science research community will continue to depend upon the outsourced R&D services network.
Many R&D leaders considering their post-shelter-in-place strategies are planning to shift more of their projects to CROs to enable physical distancing in their research labs to continue while not disrupting their planned programs.
To prepare for this shift, R&D organizations are accelerating the digital transformation of their operations to improve the efficiency of remote collaboration. Some of these tools have been previously highlighted on the Connected Lab blog, including turnkey LIMS platforms and Mixed Reality technology.
The digital science tools being developed to facilitate networked R&D will have multiple impacts that will outlast the pandemic:
Risk mitigation. Developing relationships with more than just 1-2 CROs can help an R&D team mitigate the risk of disrupted shipments and closures. By using platforms such as the Services Marketplace on ThermoFisher.com, organizations can quickly initiate projects with outsourced providers.
Improved reproducibility. As R&D teams place reagents in repositories and optimize processes for transfer to external service providers, their research may become better documented, standardized, and easily replicated.
Improved productivity. Digital collaboration and project management tools are already eliminating email, spreadsheets, PDFs, physical meetings, and other less-efficient communication, leading to faster, better decisions and reduced time to market.
With the common goal of fighting COVID-19, the research community has seen unprecedented levels of collaboration, communication, and innovation. We hope that the process improvements made now can help scientists continue to work together without boundaries.
Thermo Fisher's Services Marketplace powered by Science Exchange can help labs drive projects forward even if they are not in the lab. Explore the Services Marketplace, a single, integrated solution to source and engage with scientific service providers, including Thermo Fisher services and thousands of third-party providers from the Science Exchange network.